South Korea - Summary
Geographical and Topographical Features
The Korean Peninsula (lat. 33˚ - 43˚; long. 124˚ - 132˚) lies in the middle of Northeast Asia, flanked by China to its west and Japan to its east. The peninsula is 950km long longitudinally and 540km wide latitudinally, and has a total area of 223,405km2, of which South Korea occupies about 100,267km2. The northern end of the peninsula is joined to the Asian Continent. The peninsula is predominantly mountainous, with flat land accounting for only 30% of the entire territory. Mountains over 1,000m above sea level make up only 15% of the mountainous areas, while mountains lower than 500m account for 65%.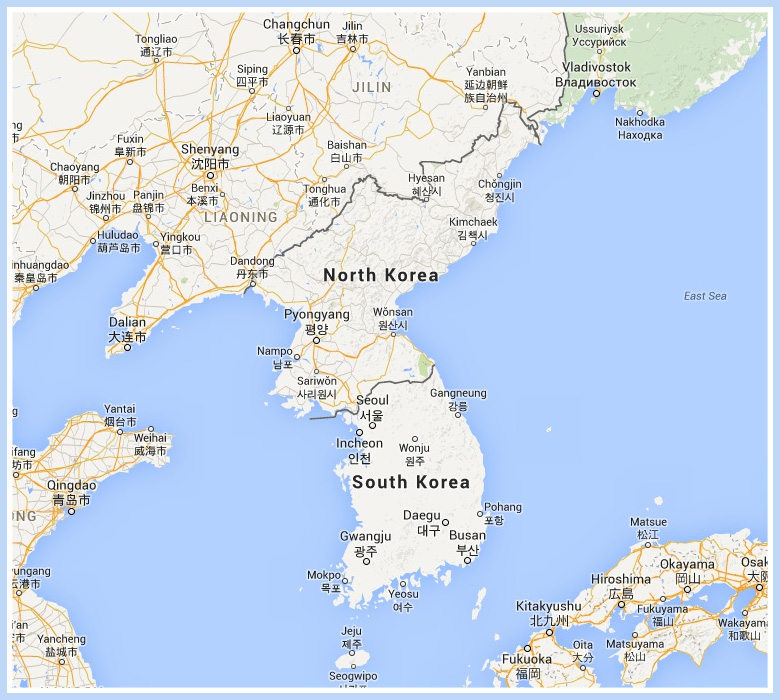 South Korea Overview
Country Name : Republic of Korea
Capital City : Seoul (since 1394)
National Anthem : Aegukga
National Flag : Taegeukgi
National Flower : Mugunghwa (Rose of Sharon)
Language: Korean : Hangeul
Land Size : 223,405㎢ (including North Korea)
South Korea only : 100,266.2㎢
Geographical Location : The Korean Peninsula (lat. 33˚ - 43˚; long. 124˚ - 132˚)
Standard Time : 9 hours ahead of Greenwich Mean Time
Population : 51.141 million (2013)
Political System : Free democracy; Presidential system
President : Park Geun-hye (since 2013)
Economic Indicator (2013)
- GDP: US$1,304.3 billion
- Per Capital GNI: US$26,205
- Currency: won (US$1 = 1,095 won; floating exchange rate)
- GDP growth rate: 3.0%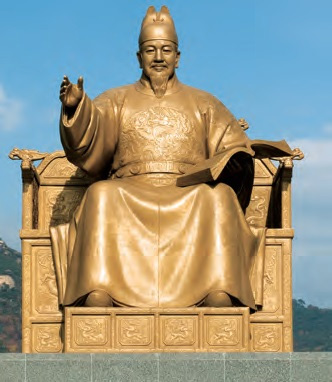 Language and Letters
Most linguists place Korean in the Altaic language family, though some consider it to be a language isolate, meaning that it cannot be simply related with any other language. The written form of Korean uses Hangeul, a writing system commissioned by King Sejong (1397-1450) during the Joseon Dynasty. Koreans are very proud of this remarkable achievement, and Hangeul is a very efficient and easy script to learn and use.
Hangeul is composed of fourteen consonants and ten vowels. It can express virtually all the sounds produced by nature and humans. Every year, UNESCO presents the King Sejong Literacy Prize to people who have made a distinguished contribution to the elimination of illiteracy. The inclusion of 'King Sejong' in the name of the prize may be said to be tacit recognition of his greatest accomplishment, the creation of Hangeul, which is easy to learn and use.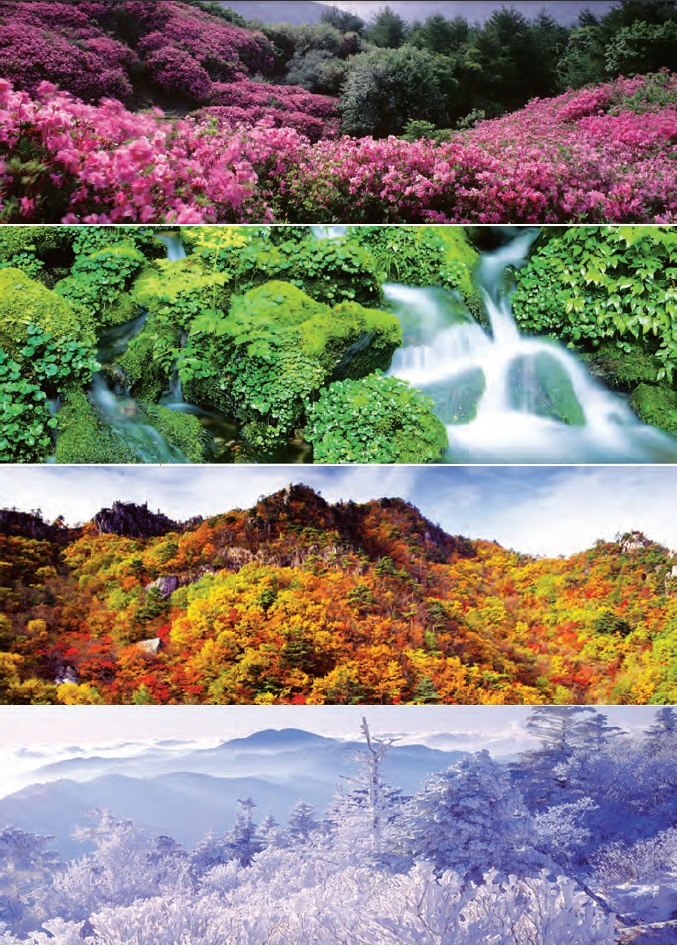 Four Seasons of Korea.
1. Spring of Baraebong in Jirisan Mountain
2. Summer of Garibong Valley in Seoraksan Mountain
3. Autumn of Gayasan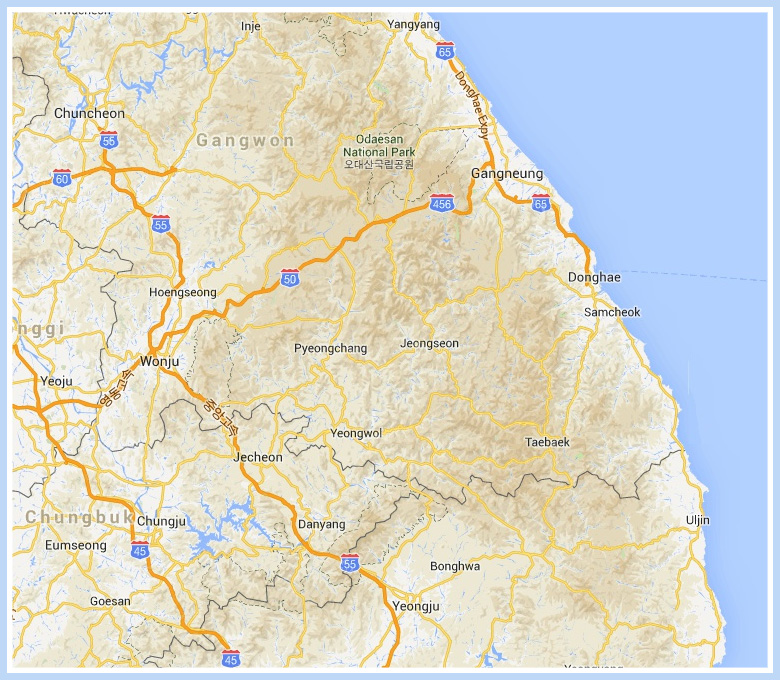 South Korea became the host of the Olympic Games once again after the 1988 Seoul Summer Olympics. The 2018 Pyeongchang Winter Olympics will be the second winter Olympics held in Asia after the Games held in Nagano, Japan in 1998. The Summer and Winter Olympic Games, the FIFA World Cup, and the IAAF World Championships in Athletics are said to be the four most important international sporting events. South Korea will be the sixth country to have hosted all of them by 2018 - after France, Germany, Italy, Japan, and Russia.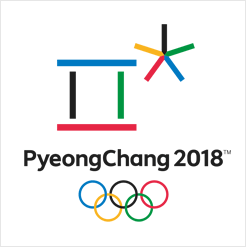 Pyeongchang South Korea Pre World Cup was Successfully held in 2013

And, World Cup Korea Mun Gyeong 2002 , World Cup Korea Mun Gyeong 2009 , World Cup Korea Mun Gyeong 2011 Successfully completed.